COMPANY
Custom Display Specialists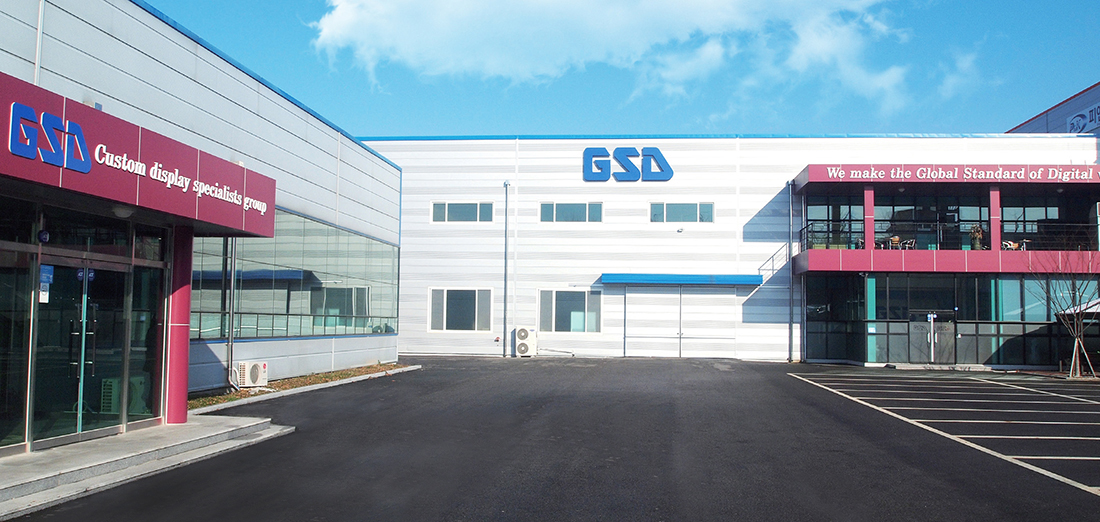 Since its establishment in 2008, GSD Co., Ltd., has been manufacturing and providing customized display solutions like a professional resized LCD and high brightness LCD all over the world for Casino/arcade Gaming, Transportation, Public information, Advertising, ATM, Outdoor KIOSK, Medical display, Marine display and so on.
We are now achieving new custom display solutions with unique design and supreme image quality to meet your various needs. With extensive experiences in LCD displays. GSD also provides P-Cap touch solutions with various glass design support and high quality optical bonding services.
Whatever you require to us, we will offer you the custom displays which are reliable and stable even in extreme environments as we have diverse experience on display industry. We promise you to supply innovative products focusing on continuous improvement of product design, manufacturing quality and technical services.
New era of custom display solution is being led by GSD.
Experience our next world-class LCD display solutions !
Thanks for visiting us.
GSD Co., Ltd.
As a world's leading professional custom LCD display specialist based on the future-oriented technologies in optical enhancements and superior quality systems, GSD design, develop and manufacture niche and cost effective custom display products
Differentiation
GSD devote to create unique and niche display market with in-house design and manufacturing quality.
PROFESSIONALISM
GSD provide the first-class display solution based on advanced technical and services as a LCD display specialist
Value Share
GSD strive to exceed customer's expectation for value-adding services and cost effective solutions with continuous innovation.
FLEXIBILITY
GSD leads customer's various demands for fast and flexible customization to realization with pro-active attitude and policy.
President & CEO
S.D. Choi
Foundation
Jun. 2008
Location
Gumi national industrial complex, Gyeongbuk, Korea
Factory
Fab.1 Main Factory(Clean room) / Laboratory
Fab.2 MNT Assembly line / QC rooms / Warehouse / Office
Certificate
ISO9001: 2008,  ISO14001:2004, FCC, CE,
VCCI, NRTL, IP65,NEMA4
What we offer
High brightness displays (GL series)
Resized displays (JL series)
Industrial monitors for indoors (SG series)
Specialty displays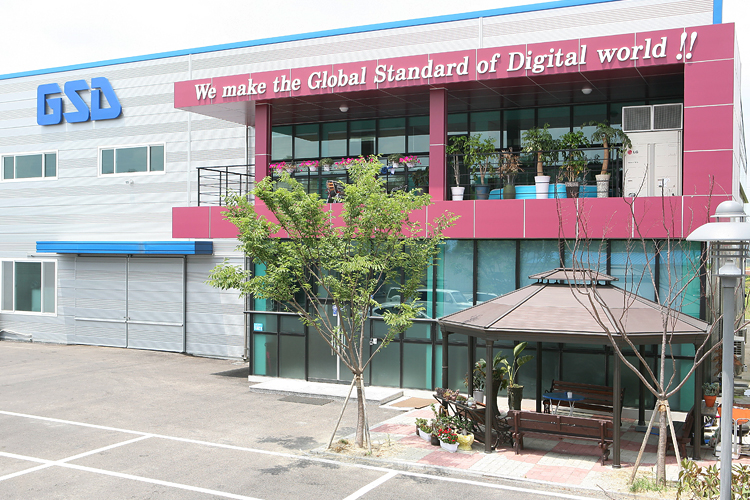 Starting providing P-CAP touch screens
Launched resized LCD into US casino gaming mkt.
Awarded by Korea president for U$ 3mil. export.
Constructed fab.2 to increase manufacturing capacity.
Certificated as Inno-biz firm.
Designated as Promising export firm by Korean Gov.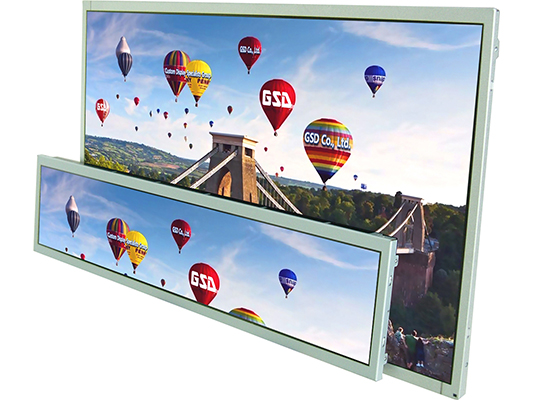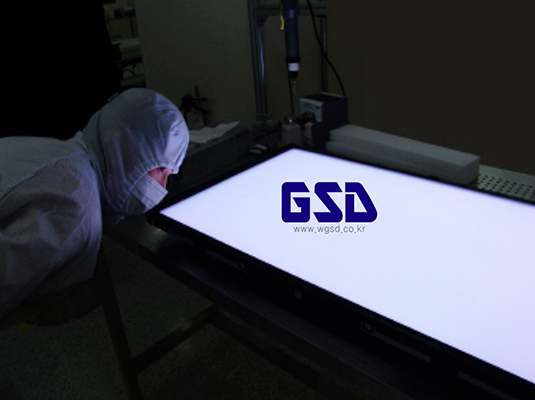 Moved into Gumi new factory.
Developed resized display.
Certificated as a venture company.
Achieved certification of ISO9001 & ISO14001.
Started supplying 15.0" HB LCD for major domestic ATM Machine.
Established R&D center.
Developed large size LED high brite MNT (17.0"~32.0").
Developed ultra large size industrial MNT (46.0"~70.0").
2008

GSD Co., Ltd. Officially launched.
Developed industrial MNT (Up to 42.0").
Developed LED high brightness MNT.
Launched industrial MNT into Japanese mkt.
Address
17, Cheomdan Gieop 7-ro, Sandong-myeon, Gumi-si, Gyeongbuk, Korea
(39165) 경상북도 구미시 산동면 첨단기업 7로 17
Tel
82.54.461.7188

Fax
82.54.461.7190

E-mail

sales@wgsd.co.kr

Web
www.wgsd.co.kr